"The black man" goes to Ukraine and
the
fools in Parliament froze

Geopolitics
Vladimir Gavrikov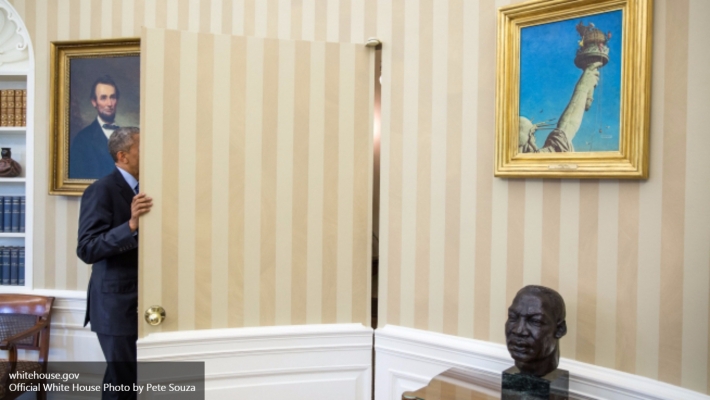 Kyiv, February 14. President Barack Obama plans to visit Kiev. This was announced at the White house, writes Ukrainian political analyst Mikhail Pavliv on his page in Facebook.
The main purpose of Obama's visit to Kiev will be the adoption of amendments to the Constitution of Ukraine, the analyst believes.
"Of course, for changes to the Constitution to vote how you want. And then Hillary will be very sweet" — ironically Pavliv.
Changes to the Constitution of Ukraine regarding the decentralization prescribed in the Minsk agreements. The United States, though not parties to the negotiation process in the "channel format", is also from Ukraine constitutional changes, which, according to the American Ambassador Jeffrey Payette, will be the basis for reform and the "Foundation of democratic governance". However, Ukraine's rulers are in no hurry to leave power, so a vote for constitutional changes constantly thwarted.
Opponents of decentralization believe that such a move would be "suicide for Ukraine." Therefore, to stimulate the Verkhovna Rada, the visit of "the".
"I can already see how the black man is on the BP, and Groisman put to the vote the question changes... And the national guard in three rows around the building, and armored personnel carriers, and armored vehicles And special forces...", — imagining Pavliv in anticipation of the new show.
All senior U.S. officials visiting Ukraine, a mandatory visit to the Parliament. So, thanks to the December visit by Vice U.S. President Joe Biden has adopted the controversial law on civil service. And last summer, the U.S. Undersecretary of state Victoria Nuland on Europe and Eurasia urged parliamentarians to vote for the amendments to the Constitution that provide the Donbass special status and allowing them to hold elections.
"Well, how else, if these fools for years still ready to chew the snot and quietly to whine on people's property?" says Pavliv.