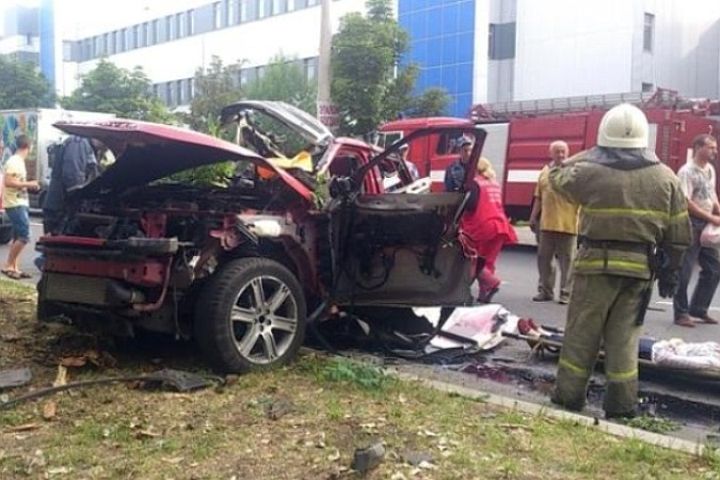 Range Rover of the secretary of DPR Head Zakharchenko exploded in Donetsk
Donetsk, July 14, DPR
According to "Komsomolskaya pravda v Ukraine" newspaper, the car of Yelena Filippova, secretary of the DPR Head Aleksandr Zakharchenko, exploded. At the moment of the assassination attempt the woman occupied the driver's seat.
The incident took place on a parking lot in Kuybyshevskiy district of Donetsk. According to the reports the bomb was planted under the passenger seat. The car exploded on the road.
The woman survived, she was hospitalized with a lacerated head wound, burn of air passages and skin covering, and severe shell-shock.
At that experts suggest that it was Zakharchenko who could be the target. Among other things, placement of the explosive under the passenger seat testifies to this.
Be reminded that assassination attempts at Zakharchenko's life took place several times before. Thus, on August 30, 2014 an attempt at the life of Prime-Minister of the Donetsk people's Republic was committed.
On July 7, 2014 assistant of Chairman of the Supreme Council of the DPR Denis Pushilin Maksim Petrukhin was assassinated. Presumably, the attempt targeted the DPR leader, but he was confused with his secretary.