The OSCE regret Poroshenko signed the laws "on De-Communization"
18 May 2015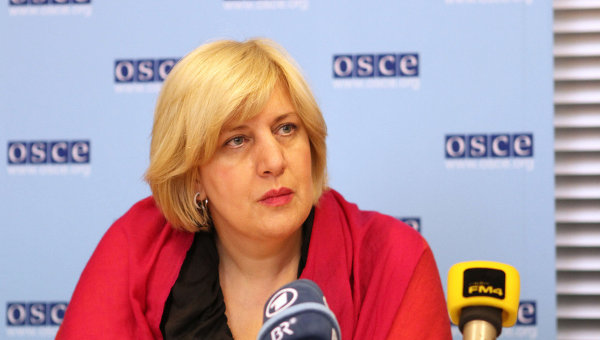 The OSCE Representative on Freedom of the Media, Dunja Mijatovic. Photo: novostink.ru
Ukrainian President signed laws on condemnation of the communist and national socialist (Nazi) totalitarian regimes could threaten freedom of expression in the country and result in the suppression of critical voices in society. It was warned in a statement, the OSCE Representative on Freedom of the Media Dunja Mijatovic . It also regrets that the President of Ukraine Petro Poroshenko did not listen to the concerns previously expressed by various human rights organizations.
Permanent Address 05.18.2015 at 18:29
Vesti.ru
Poroshenko President signed a decree on the glorification of the OUN-UPA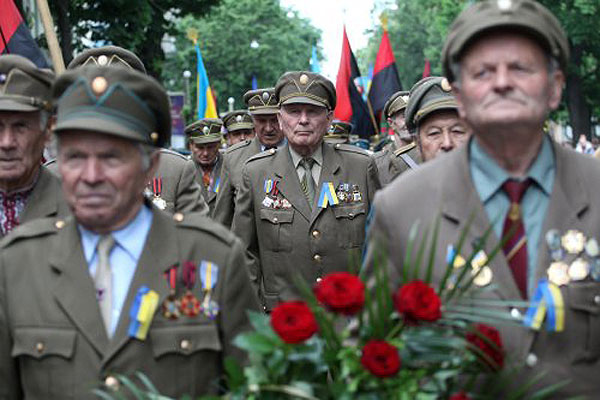 "Returned with the signature of the President (15 May 2015)," - said the Ukrainian parliament. Sam bill signed by the president Poroshenko deputies sent on 30 April.
In such actions of Kiev have already responded to the Foreign Ministry.Ukraine - it is a country where neo-Nazis passed from words to deeds and killed thousands of civilians, said the Russian Foreign Ministry commissioner for human rights Konstantin Dolgov . According to him, the Rada adopted the law on the recognition of OUN-UPA fighters for freedom - "this glorification of Nazi collaborators."
As reported
EADaily
, May 15 Poroshenko signed decommunisation laws that ban Soviet symbols, condemned the communist regime recognize the UPA fighters for the independence of the country and the Great Patriotic War called prescribe only the Second World War. In April, the Ukrainian parliament adopted a law on the organization of the OUN-UPA fighters for Ukraine's independence and granted the right of its members to social security. At the same time, the deputies of the Verkhovna Rada voted for the law on the condemnation of the communist regime in Ukraine.
"Ukrainian Insurgent Army" (UPA) was formed in October 1942 as the military wing "of the Organization of Ukrainian Nationalists" (OUN), its aim was proclaimed the struggle for independence of Ukraine. UPA operated mainly in western Ukraine and fought against the Soviet troops, collaborating with the Nazis.
After the end of World War II she continued to struggle against Soviet power - the victims of the Ukrainian Insurgent Army fighters were representatives of the intelligentsia and the local authorities, the Komsomol and party activists.